Saturday December 9, 2023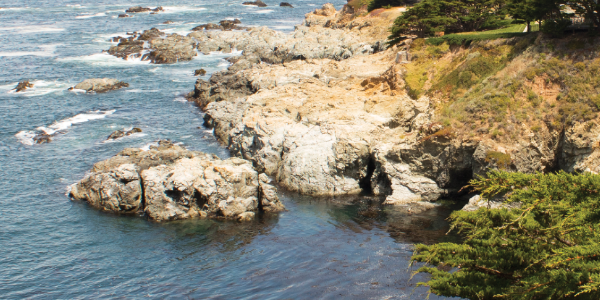 How to Buy Over-the-Counter Hearing Aids
I am interested in getting the new over-the-counter hearing aids that just became available a few months ago. Can you offer any tips to help me with this?

The new FDA approved over-the-counter (OTC) hearing aids have proved beneficial for the roughly 48 million Americans with hearing loss. The FDA approved this new class of hearing aids in efforts to lower prices and increase their availability. Adults with impaired hearing can now purchase hearing aids at pharmacies, big box chains, consumer electronics stores or online, without a prescription.

According to the National Institutes of Health, about 25% of people age 65 to 74 and half of those over age 75 experience hearing loss severe enough to affect their daily life. Yet about 80% of people who would benefit from hearing aids do not wear them because of their exorbitant price.

Traditional hearing aids ordered cost anywhere from $1,000 to $7,000 per pair and are not covered by most private insurers or traditional Medicare. The new OTC hearing aids range anywhere from $200 to $3,000.


An Inexpensive Option for Certain Groups

OTC hearing aids are specifically designed for adults who have mild to moderate hearing loss. No hearing exam or prescription is necessary in order to purchase them and they are designed for self-fitting and tuning at home.

Some signs of hearing impairment are having trouble hearing or understanding conversations, especially in noisy environments, over the phone, or if the speaker is out of view. Additional warning signs may be a higher volume on the TV, radio or music is needed or have to ask others to speak more slowly, louder or repeat what they said.

While OTC hearing aids are more attainable, they are not suited for all types of hearing loss. If the hearing problem is more severe, for example, if there is trouble hearing loud sounds such as power tools or motor vehicles, or if quiet conversations are hard to hear, then the hearing loss may be considered more significant and a hearing assessment with an audiologist may be the best fit. OTC hearings aids are not intended to address significant hearing loss.

To help get a basic sense of hearing abilities, there are app-based tests that can be downloaded onto a smart device. If you find that your hearing loss is significant, you will need to work with an audiologist or hearing instrument specialist to find a custom hearing aid solution.


What to Look For

To help you choose a good OTC hearing aid, here are some important points to keep in mind.

Return policy: It can take weeks to adjust to hearing louder sounds through the use of a hearing aid, so be sure to choose a brand that offers at least a 30-day trial period or has a money back return policy. The FDA requires manufactures to print their return policy on the package.

Set up: Many OTC hearing aids require a smartphone or computer to adjust and operate the devices, while others have the controls on the device. This will also be labeled on the box. Choose one that fits your preference and comfort level.

Battery: The package should also indicate what kind of battery the device uses. Some of the older versions of hearing aids have replaceable batteries, but many of the newer ones have rechargeable batteries that come in a charging case, where it is usually recommended to charge them up every night.

Customer support: Some companies offer unlimited customer support to help with adjustments or fine-tuning the hearing aids. However, other companies might limit support or charge an extra fee. Be aware of the services offered before you purchase.

For more information, including product reviews, see the National Council on Aging's OTC hearing aids buyer's guide at NCOA.org/adviser/hearing-aids/over-the-counter-hearing-aids.

Savvy Living is written by Jim Miller, a regular contributor to the NBC Today Show and author of "The Savvy Living" book. Any links in this article are offered as a service and there is no endorsement of any product. These articles are offered as a helpful and informative service to our friends and may not always reflect this organization's official position on some topics. Jim invites you to send your senior questions to: Savvy Living, P.O. Box 5443, Norman, OK 73070.

Published December 9, 2022
Previous Articles
How to Spot Signs of Peripheral Arterial Disease
How to Find a Daily Money Manager
What You will Pay for Medicare in 2023