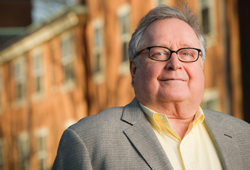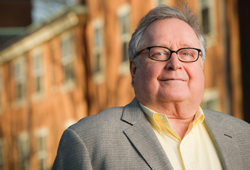 Not Your Average Joe—Joe Jones ('61) has always taken care of business. A native of Lenoir, N.C., Joe arrived on campus in 1957 ready to pursue his passion. He left with both a degree in business administration and a love for Wake Forest that stayed with him throughout a successful career in banking. His unwavering support of the University and the faculty that inspired him during his time on campus has created opportunities for countless others who have followed him at Wake Forest.

Through outright gifts, Joe has established an endowed scholarship that provides financial aid for students in the School of Business, as well as an endowed lecture series that brings in speakers who address issues in the financial services industry. He also plans to establish an endowed professorship at the School of Business through a charitable remainder unitrust, and he has named Wake Forest as a beneficiary of his estate and his IRA. These funds will establish an endowed scholarship in the Divinity School in memory of his mother, Pearl Holder Jones; an endowed fund for the fine arts in the College; and an athletic/academic excellence endowed scholarship for a student-athlete.

"Wake Forest has been such an influential part of my life, both personally and professionally," said Jones. "I am very pleased to be able to support the University through my estate plan, in a manner that I could not otherwise, in order that future generations of students can have the experience of a Wake Forest education."

Through his generosity, Joe Jones has built a legacy of opportunity and in doing so has inspired many to do the same.