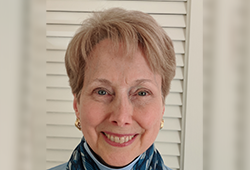 For me, giving back is a habit of mind. And so it has been in my relationship to Wake Forest.
Initially, my giving back sprang from four happy years there. As time passed, it was marked by a deeper appreciation for what Wake Forest had meant for me and for others - enhanced by the benefit of hindsight, pursuit of post-graduate degrees at other institutions, and a realization that Wake Forest offered and actually delivered what many others merely claimed to provide.
Like many of you, giving back for me took several forms. It initially meant small sums of money. It grew into involvement in the Alumni Council and in a Giving Society; leadership of the Alumni Association and the College Fund; larger financial commitments; and later, support for providing students a "study abroad" experience in Washington, D.C., and creation of the new Wake Washington Center.
At each step, my personal engagement reinforced what I had seen firsthand as a student. Throughout, Wake Forest has been a touchstone, a place of true value in a world that too often confuses glitter with gold.
And so, when considering how to continue giving back through our estate plan, my husband and I considered Wake Forest an obvious choice. Yes, ours is a legacy gift. But the true legacy will be the students who, through our and others' gifts, will become the next generation of Wake Foresters for whom giving back is a habit of mind.