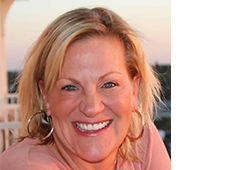 Wake Forest changed my life. I am not exaggerating here.
I was in graduate school at American University and uncertain of my future career path. I sought out a teacher-mentor from my Wake Forest days, Horace Kelly, for advice. He encouraged me to be bold and unafraid of change and distinction.
I changed my concentration the following week. That led me to the career I enjoy today. My company, which my business partner and I founded at the dawn of the economic crash of 2007-08, builds assisted-living and memory-care communities in Central Florida.
That advice didn't just tell me what to do with my professional life. At that moment, I knew I had to give back to Wake Forest.
The issue was how to do it. I had cashed out my previous 401(k) to start my business. I knew I wasn't liquid enough to give Wake Forest the gift it deserved. I could never truly fill the space of what I owed the University with standard, immediate gifts.
Planned Giving was the answer. It doesn't impact your cash flow or liquidity. It is both easy and satisfying.
Knowing I had checked that box and that my commitment to Wake Forest was taken care of - even if its impact would have to wait until I was gone - was a life-changer for me.
And it can have the same impact for anybody.